A Last Night Of The Proms Celebration – 27 October 2016 at the RM Museum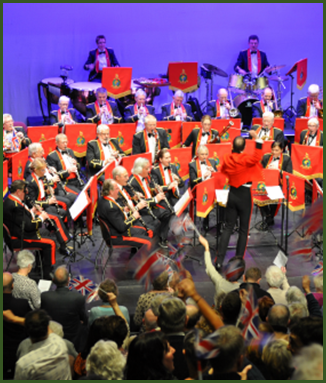 Featuring the amazing voice & star of the West End – Amanda Goldthorpe-Hall.
The Royal Marines Association Band returns to the Royal Marines Museum for a very special concert this autumn. The Royal Marines Band Service has built a world class reputation via their thrilling performances worldwide for over a century. Many of its musicians, on leaving the service, go on to successful music careers but their links with the Royal Marines seldom diminish.
In response to public demand these former RM musicians have formed their own band, which matches the highest standards of the serving bands. Indeed, between them they have over 1800 years of accumulated music experience, possibly one of the most experienced bands in the country.
The concert will include traditional marches, overtures, big band, music from the West End & conclude with a Last night of The Proms finale featuring the amazing voice of Amanda Goldthorpe-Hall.
£15 per person (50% discount with your Friends of the RMM membership number)
Doors open at 18:30 and the concert starts at 19:30. There will be a bar serving refreshments before the concert and during the interval.
Tickets are available by calling 023 9281 9385 ext 221