Night at the Museum – RM Museum – Thursday 4 February 2016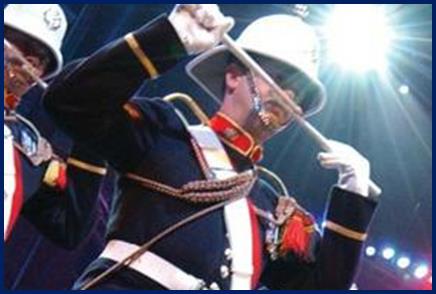 The world famous Royal Marines School of Music and the Royal Marines Museum join forces to bring you a very special evening of music, history and entertainment.
For one amazing price you'll have the chance to explore the Museum and go on a journey through the rich history of the Royal Marines, culminating in one of the most beautiful and intimate concerts of the year. The Royal Marines School of Music will perform some of the world's most famous classical music in the perfect finale to a unique and unforgettable night, when music brings history to life.
Doors open from 17:30
Bar available
Entertainment will begin at 18:30
Ticket prices: £12 for adults, £10 for concessions, £5 for children (50% discount for members of the Friends on production of your membership number)