The Running Man Is At It Again!!!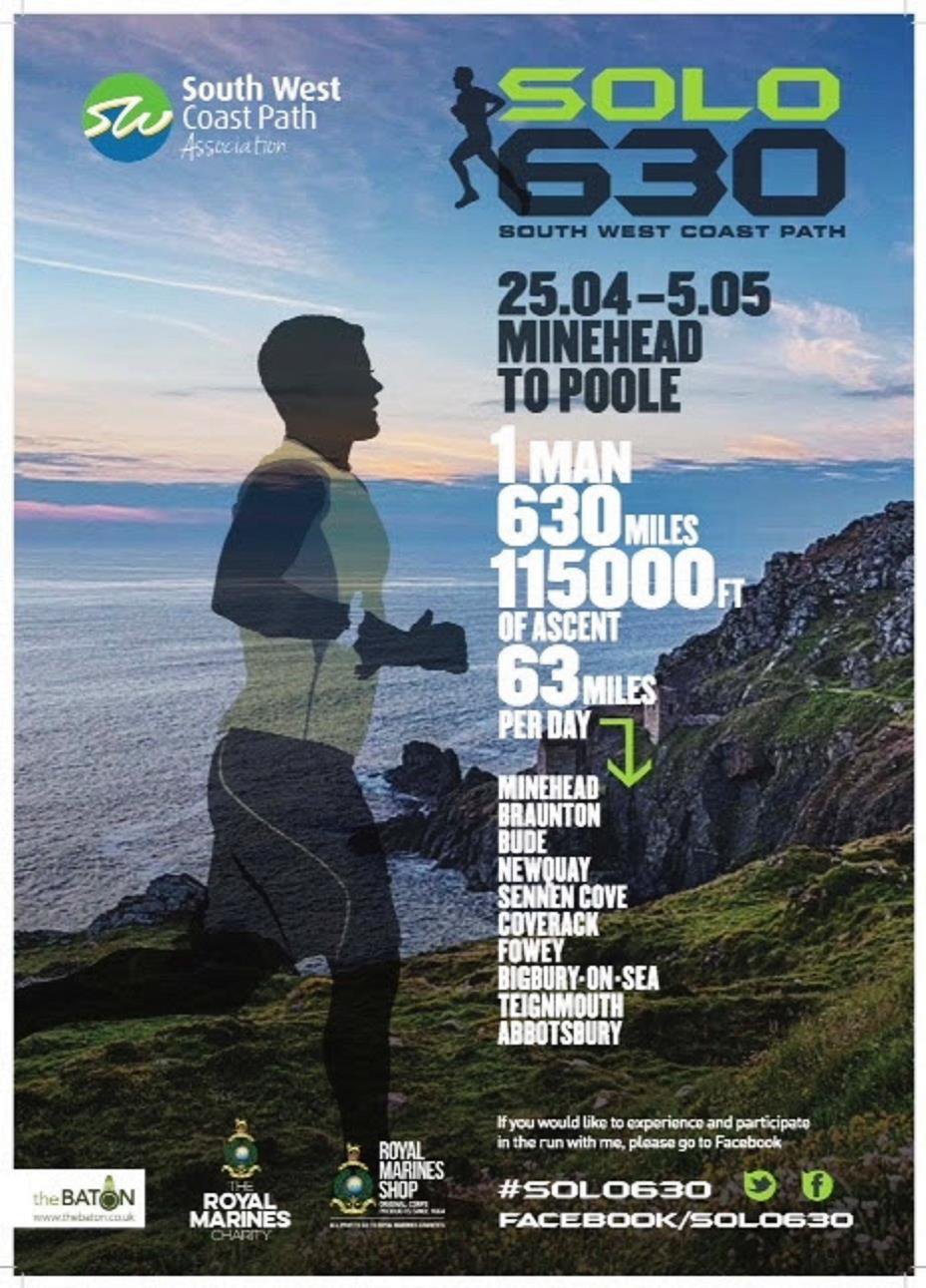 Ladies and Gentlemen,
For those of you who do not know WO1 RSM Baz Gray he makes the running exploits of Forrest Gump look like a bimble to the Corner shops! He is at it again and is hoping for as much support and help as you can muster for him. Please take a look below and if any branches/members want to get out and support him then that would be great. Please read what he has to say below.
Richie
Good morning mate, all well I hope. I'm off on another daft run if you have not heard already and I'm looking to push it out to all the South West RMA's as I know they like to get out and support this kind of thing. Between 25 Apr and 5 May I'm attempting to run the SW Coast Path in only 10 days, 63 miles per day. I have attached my press release and Excel spreadsheet of my movements by day, it covers all the major villages and towns I transit through. It would be great to see them out on the path. The following is steadily growing and getting great PR for RM Charity.
Your help in distributing this would be greatly appreciated.
Best wishes mate… Baz
Regards
Barry Gray…
WO1 RSM Baz Gray
RSM 30 CDO IX