Tug in Borneo August 1962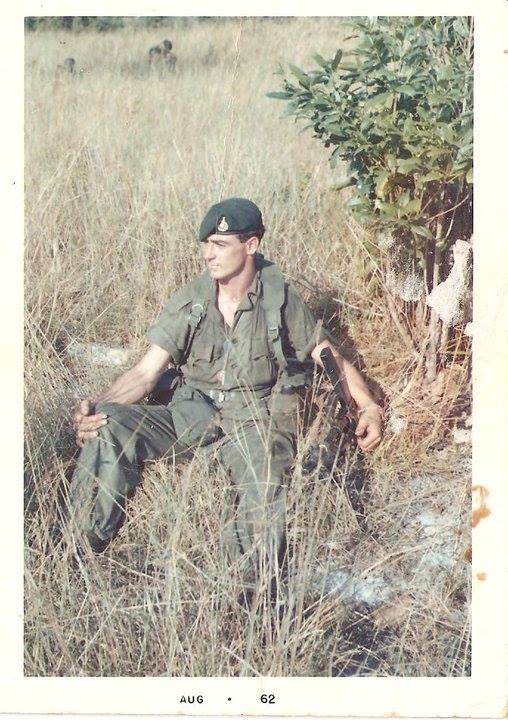 Tug was 73 last July, but due to a major stroke some 20 yrs ago his body just gave in, he still had the "Bootnecks" sick sense of humour right up to the end. He leaves behind his Wife Diane of 50+ years, 3 daughters, 1 son and 8 Grandchildren. He certainly will be missed by everyone who knew him especially in his Village of Woodbury.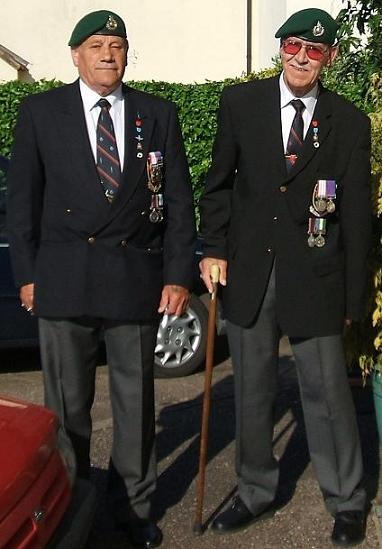 Rod…….&…….Tug…….(Oppo`s for ever)
He was my Oppo of 56 years also a dear friend of my family…
(RIP, Lots of love from Rod & Rose Spinks)
Exmouth RMA & Exeter RMA Standards will be there. + all members have been notified about details of Tugs funeral
7th February 2014 @ 1315hrs
Location of Exeter & Devon Crematorium…
Topsham Road
Exeter
Devon EX2 6EU
The wake will be held after the funeral at…
The White Inn in Woodbury Village, all welcome
The White Heart Inn
Church Star Lane
Woodbury
Exeter
EX5 1HN
Tel; 01395 232 221
Foxnwolf comments…….

RMA Exmouth? Where were YOU?