Former RM Sails Around the UK
to
Raise Funds For The RMA
Chris Craven, a former RM (small bio attached to the bottom of this) is planning to sail around the UK. Not only does he need your help to raise much needed funds but he is also asking for your assistance in possible assistance when he reaches port, perhaps a bed that doesn't thrash around and a meal that is not a pot noodle (other snacks are available) would be greatly received. If you think you can help Chris then please get in touch via the means at the bottom of this article.
 • I have set up a fund raising page via the just giving website…
(QR Code & Link below)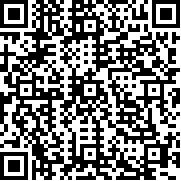 http://www.justgiving.com/sailroyalmarine
All donations go direct to the RMA and as to date (27th January 2014) £408.16 has been raised.
• I have also recently set up a blog which I intend to use as a news site…
(QR Code & Link below)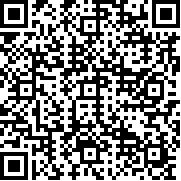 http://sailroyalmarine.com/
• My boat is virtually ready to go
• My departure date will be within the first 2 weeks of May from Dartmouth. The exact date will depend on weather.
• Ports on route – due to the nature of the task it I will have to take opportunities per leg taking the weather into account. I have planned the route and if all goes to plan it will take 24 days however again with no real chance of accurately predicting the weather it could take as long as 40 days. Ports I will definitely be visiting are as follows: Penzance, Fishguard, Hollyhead on Anglesey, Peel on the Isle on Man, Campbell Town on the Mull of Kintyre, Fort William (intend on visiting the memorial at Spean Bridge as I want to lay a wreathe for the following friends who have died whilst serving Jason Ward (school friend), Paul Bartlett (oppo), John Manuel (oppo) and Kev Weaver (got me off the hook)). Then Inverness, Arbroath (of course), Berwick upon Tweed, Bridlington, Lowestoft, Ramsgate (Deal), Dover Portsmouth, Poole, Weymouth and back to Dartmouth.
• I have internet access on the boat, AIS (which means I can be live tracked online), will be getting the weather boards signed up with the RMA logo on the side, full navigational instrumentation and a well stocked drinks cabinet.
I'll keep you up to date say every couple of weeks and hope that I can raise a much funds as possible. I'm not adverse to advertising on the boat itself but as I am intent on self funding the trip (not up for discussion) then if anyone wants to advertise then a donation to the RMA must be made in advance with an explanatory note.
Personal info as follows:
1. Married to Claire with 2 kids Daniel aged 14 and Anna aged 12
2. Job – Managing Director of Westcountry Access Ltd. We specialised in using rope access techniques to assist the decommissioning of spent nuclear power stations.
3. Join the Corp in 1992 left in 1998
4. GD until 1996 then pinged for sigs
5. During my time in the Corp I was an avid mountaineer – Climbed mainly in the UK and Alps (notable ascents – N face of Petite Dru, Walkers Spur on Grand Jorasse, Cordier Pillar on Grand Chamoz, After the Corp retrained in industrial rope access, still climbed and spent 3 weeks in Greenland on the Icecap solo travel.
6. After a few years of rope access put me off climbing so took up caving and cave diving – dived in Peak District, Yorkshire Dales and Mendips. Notable dives – Ink sump peak cavern, Kingsdale Master Cave, Allum Pot, exploration diving into the Ribble master cave system via Footnaws Hole (this meant building scaffold shuttering and digging all underwater)
7. Gave up cave diving for 3 reason 1. mate died, 2. Got tangled in dive line whilst 214m into a flooded system and finally 3. run out of air in Lancaster hole. This all happened over a 4 week period.
8. 2005 moved back down the SW, set up Westcountry Access Ltd and started sailing (throwback to my youth). Firstly in a mirror dinghy, then an open boat similar to a Drascombe lugger, then a Super seal 26 and finally Tongareva a seadog 30.
Kind regards…  Chris Craven…
Cell #… 07971 072 202
Email… chriscraven@live.com